Team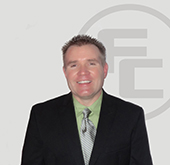 Jon Blum
Jon Blum has dedicated his career to law enforcement and advancing public safety. As Founder of FORCE Concepts, Jon develops evidenced-based law enforcement curricula that has been adopted in 28 states and 450+ agencies across the United States and Canada, reaching hundreds of thousands of public safety professionals. His curriculum and training development focuses on law enforcement best practices including emergency response driving, and agencies routinely rely on FORCE Concept for needs analysis assessment. Since 2002, Jon has served as a qualified expert in 60+ cases in state and federal courts.
After working as a police officer for the Winston-Salem Police Department early in his career, Jon refocused his attention to law enforcement training and technical writing. As the Basic Law Enforcement Training Coordinator for the North Carolina Justice Academy, he received the NC Attorney General's Award.
Jon holds a Master of Public Administration from University of North Carolina (UNC) – Greensboro and Bachelor of Science in Criminal Justice from UNC – Charlotte. He is also a graduate of the NC Institute of Political Leadership and a National Certified Instructor through the International Association of Directors of Law Enforcement Standards and Training (IADLEST). His holds numerous certifications from the North Carolina Department of Justice including Basic Law Enforcement Training and Advanced Law Enforcement Training. He is a member of IADLEST, International Association of Law Enforcement Firearms Instructors (IALEFI), and International Law Enforcement Educators & Trainers (ILEETA).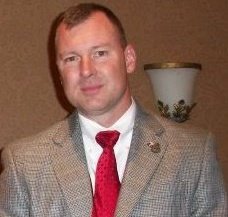 Rick Tullis
Rick brings over 30 years of law enforcement experience from patrol operation to executive level positions. For part of his career, he served with the NC Department of Justice/Justice Academy as a Training Coordinator assigned to the Tactical Training Center developing and delivering training in various topics such as Officer Safety/Instructor, SWAT, Firearms Instructor Development, Subject Control Instructor Development, Robbery Response, Active Shooter Response and others.
He has served as Chief of Police for an agency in North Carolina. Rick holds a Master of Science degree in Management and Leadership and a Bachelor of Arts in Criminal Justice. In addition, Rick holds numerous specialized instructor certifications from the NC Department of Justice to include Subject Control, Firearms, Rapid Deployment, as well as many other instructor certifications related to these topics. He is a graduate of the Force Science Institute, and is a certified Force Science Analyst. Rick has been training law enforcement and detention officers for over 25 years. Most recently Rick has used his leadership experience, training, and education to facilitate training in various leadership and force-related courses. Rick has published several articles, and has presented training to public safety personnel at the local, state, national, and international levels.
He is a lifetime member and past board member of the International Association Law Enforcement Firearms Instructors, (IALEFI) as well as a National Certified Instructor through the International Association of Directors of Law Enforcement Standards and Training, (IADLEST).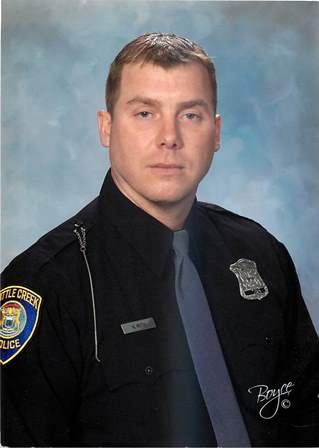 Kurt Roth
Kurt Roth brings a diverse blend of first line supervision and use of force training experience into the classroom. He is currently a patrol Sergeant and 20-year veteran of the Battle Creek, Michigan Police Department. Kurt is a BCPD Emergency Response Team (SWAT) supervisor and a lead defensive tactics instructor. He is a certified firearms instructor, Glock armorer and holds use of force instructor credentials for both PPCT and AACT.
Originally from Livonia, Michigan, Kurt graduated from Winston Churchill High School. He earned a Bachelor of Science in Criminal Justice and minor in Sociology from Western Michigan University. While attending Western Michigan, Kurt was a 4-year, Division 1, track and field scholarship athlete who threw the javelin and hammer. He enjoys restoring his 150-year old house and watching Detroit Tigers baseball.